We are just weeks away from Halloween 2018! It seems like it took forever to get here but Halloween is finally upon us. If you are like me you have been waiting for October to get here so you could load up on all the new Halloween props for 2018. AnimatronicHalloween.com has partnered with Spirit Halloween this year and we have a promo code for the month of October exclusively for our visitors to the site. If you use 18SPIRITA at SpiritHalloween.com you will get 20% Off One Item.
20% may not seem like a lot but if you wanted to pick up the Michael Myers prop that was rereleased this year you can save over $50 by entering our code at checkout.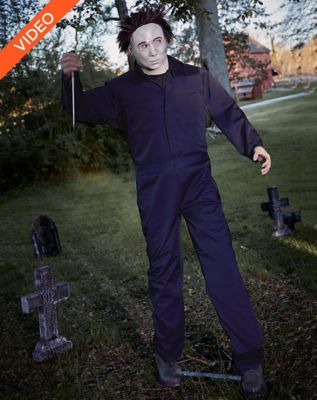 6 Ft Michael Myers Animatronics Decoration…
– Spirit Halloween [More]
Sale: $259.99
SpiritHalloween.com is the unofficial Halloween headquarters for every amateur haunter so go over there and take advantage of the discounts before the season ends! These Spirit Halloween promo coupon codes will expire on November 1st so make sure you hurry up and use them!