We told you something big was coming. Well, today Spirit Halloween dropped their first new Halloween prop for 2019 and it's a big one! We all love Ghostbusters and now we can own our very own Terror Dog that was brought to life by Zuul on top of Dana's apartment.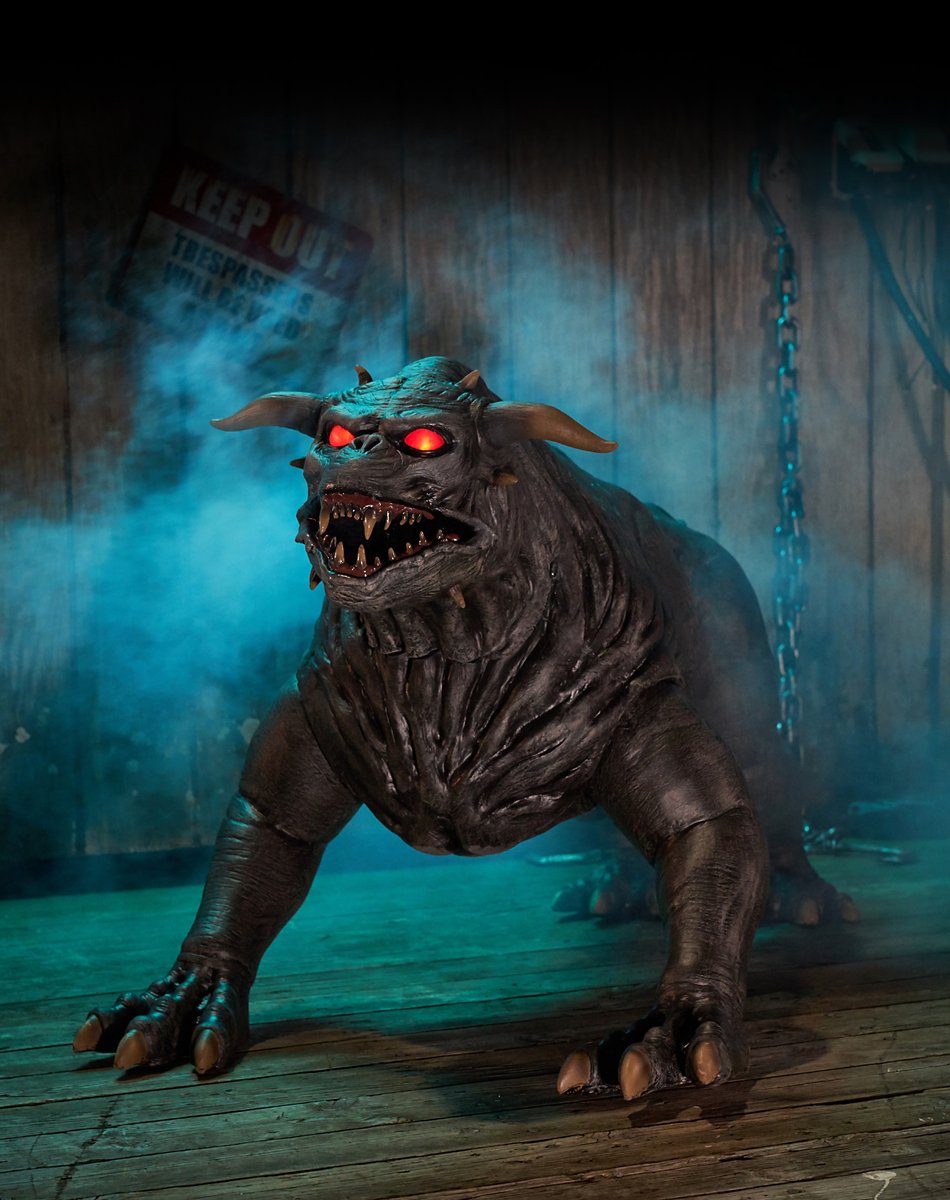 Terror Dog Life-Size Replica – Ghostbuster…
Your favorite Ghostbusters character is alive! This life-size Terror Dog replica will m… [More]
Sale: $499.99
The Terror Dog is massive. The dimensions are 59" L x 29" W x 30" H and weighs almost fifty pounds. When activated the Terror Dog's eyes begin to glow red as he starts to contemplate which one of your friends or family members he is going to eat for dinner! Like all new props the animatronic dog won't ship until late August. But don't worry he will arrive in plenty of time for Halloween.
The only drawback is the price. At $499.99 the Terror Dog is pretty expensive. Typically Spirit Halloween props run around $200 to $250 on the high end but this one is double that. If you look hard enough you can usually find a Spirit Halloween promo code for 20% off an item on their website. If you apply the discount the Terror Dog will run you around $400 plus shipping. Shipping will run you around $40 since the prop is considered an oversized item.
I love Ghostbusters and am a big fan of Spirit Halloween animated props. I definitely am going to consider buying the prop this year but want to get a closer look before making a final decision.
With this latest announcement by Spirit Halloween we can start to expect a slow trickle of new props over the next few weeks. Halloween is getting closer and closer. Now we are getting our first taste of new props time is going to fly by and it will be here before you know it. Stay tuned and keep checking back because more cool stuff will be rolling out very soon!