The old creepy doll props are back and this time they are going around in a circle singing 'Ring Around The Rosie'. We first saw this prop back in January at HauntCon in New Orleans and now they are official for Spirit Halloween's 2019 lineup. In case you forgot, here is a refresher.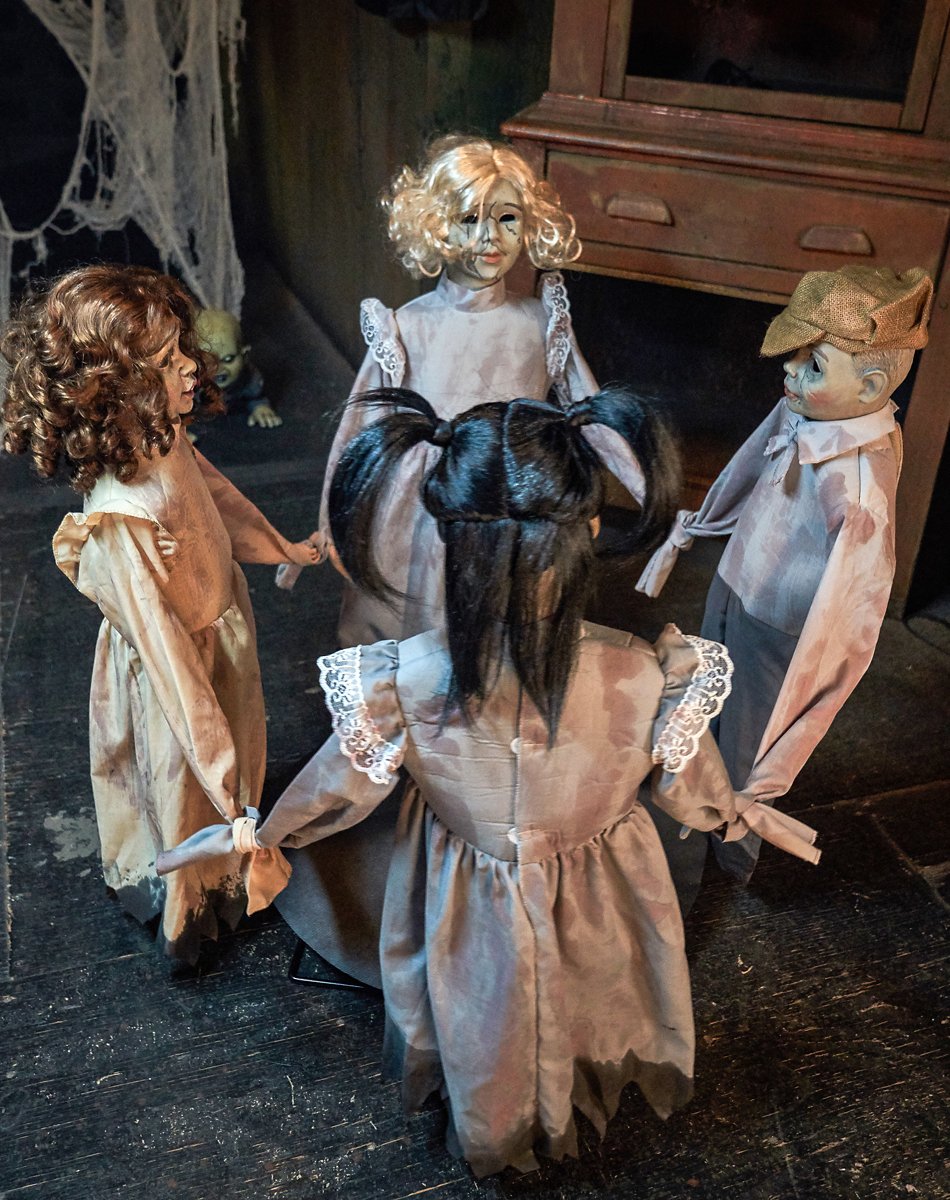 2.8 Ft Ring Around the Rosie Animatronic -…
Did you think "Ring Around the Rosie" was a sweet song that children sang a… [More]
Sale: $199.99
I'm not sure what to think. I've never been a fan of the creepy doll props but then again it is pretty cool. Just because I'm not a big fan doesn't mean that there won't be a demand for the animatronic dolls.
When activated the dolls began moving around in a circle singing 'Ring Around The Rosie' then begin giggling in a pretty creepy way.
At $199.99 the Ring Around The Rosie prop is reasonably priced considering it's a pretty large prop that will get the attention of your guests at your Halloween party this year.
Like most props Ring Around The Rosie won't ship until late August but will arrive in time for October.
Spirit Halloween has been on a roll lately bringing out new props just about every single days. Be sure to check out our Animatronic Halloween Store to see what's new for 2019!
Please vote in the poll below and let us know what you think about the new Ring Around The Rosie animatronic from Spirit Halloween.
Please don't forget to like our Animatronic Hallowen Facebook page to get access to our news, reviews and discounts. We also list a few new props that aren't listed on Spirit Halloween's site yet.
Please keep checking back with us at the site! Spirit Halloween has several more props that will be dropping any day now. Still a lot more cool things in the works that you will really enjoy!