Halloween is inching closer and closer with each passing day and Spirit Halloween is helping to pass the time by slowly returning props for 20202. Today the company confirmed that Jack Straw will be coming back this year.
In case you may have forgotten exactly who Jack Straw it, here is a video to get yourself familiar with him.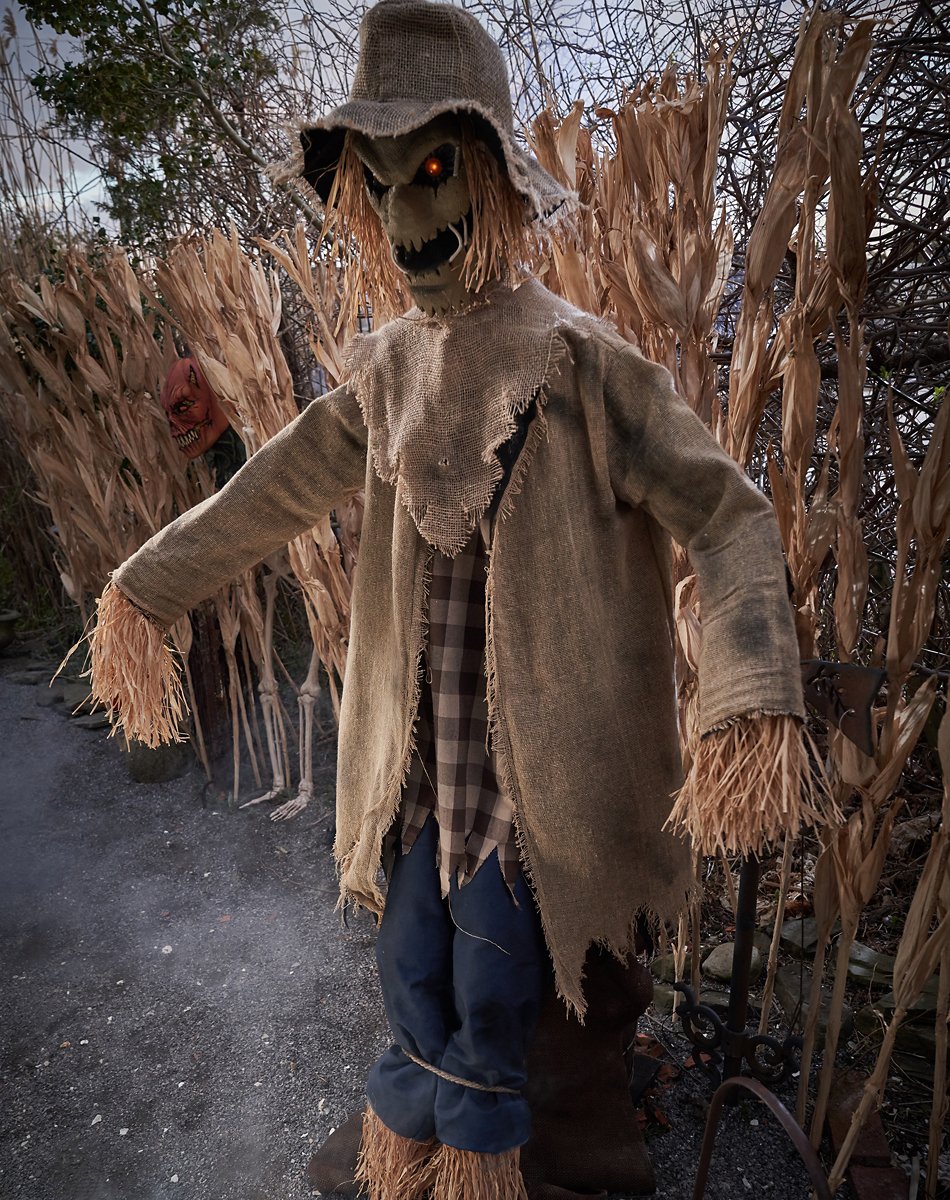 5.8 Ft Jack Straw Animatronic – Decoration…
Farmer Jack hated when people would step foot onto his property without permission. He … [More]
Sale: $199.99
Jack Straw is one of those props that I was on the fence on until I saw him up close at the store. It's hard to see how cool and creepy he is from the videos. However, up close and personal, Jack Straw means business!
If you'd like to learn more about the scarecrow prop please check out our review from last year.
Please keep checking back. Spirit Halloween will soon be unveiling their lineup for 2020 and we also have a few other surprises in store for you!