We told you it was coming and now it is here. Towns are burning and riots in the street are taking place now that Spirit Halloween has officially sold out of Pennywise animatronics. We confirmed the news with Spirit Halloween, and they will not be getting any more Pennywise animatronics in time for Halloween 2019. However, I was informed that some stores still have some props remaining. I was told that any customer that wanted a Pennywise animatronic should check with their local Spirit Halloween. You can find your closest store by visiting the store locator on their website.
In case you don't remember this is what the Spirit Halloween Pennywise is all about.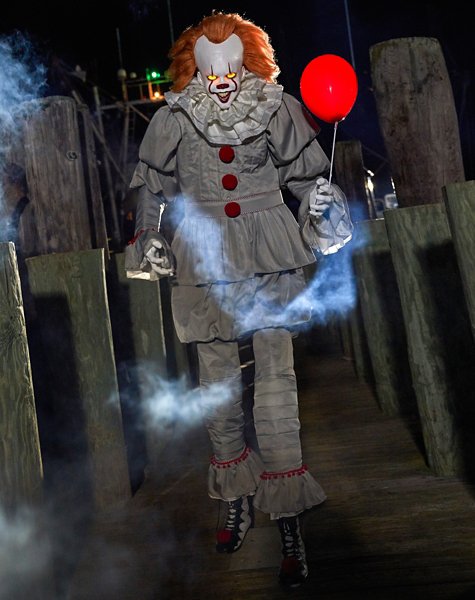 6.5 Ft Pennywise Animatronic Decoration – …
You'll float, too! Your favorite horror movie monster is about to bring your Hall… [More]
Sale: $269.99
But if you cannot find one, all is not lost. There still are other Pennywise props available. In fact, Amazon has several different ones to choose from.
There is also a Floating Pennywise prop that is pretty cool.
Spirit Halloween still has come good clown props available. In fact, Crouchy is one of my favorite new props of the year.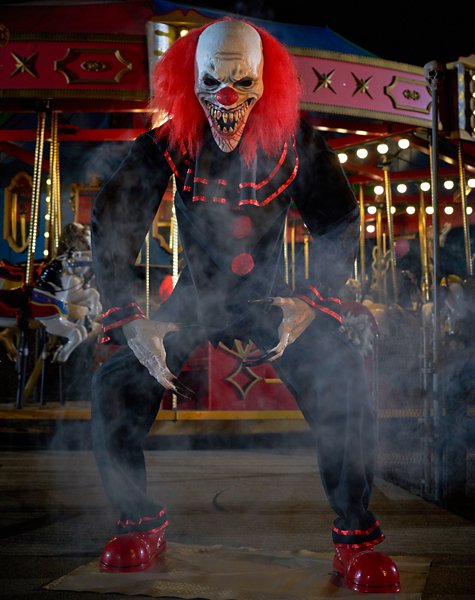 7 Ft Crouchy Animatronic – Decorations by …
There's no doubt that Crouchy has always been the scariest clown in the circus. H… [More]
Sale: $299.99
Pennywise is a super popular prop right now due to the popularity of the movie. It stinks that it's so hard to find an animatronic. But if you still have options, you just may have to work a little harder.