Spirit Halloween has done it again! They keep churning out creepy new props for 2019 and this time they have another creepy doll prop, the Clown Ferris Wheel animated prop. Fans of the creepy doll props are going to love it! If you have not seen the Clown Ferris wheel prop please check out the video below.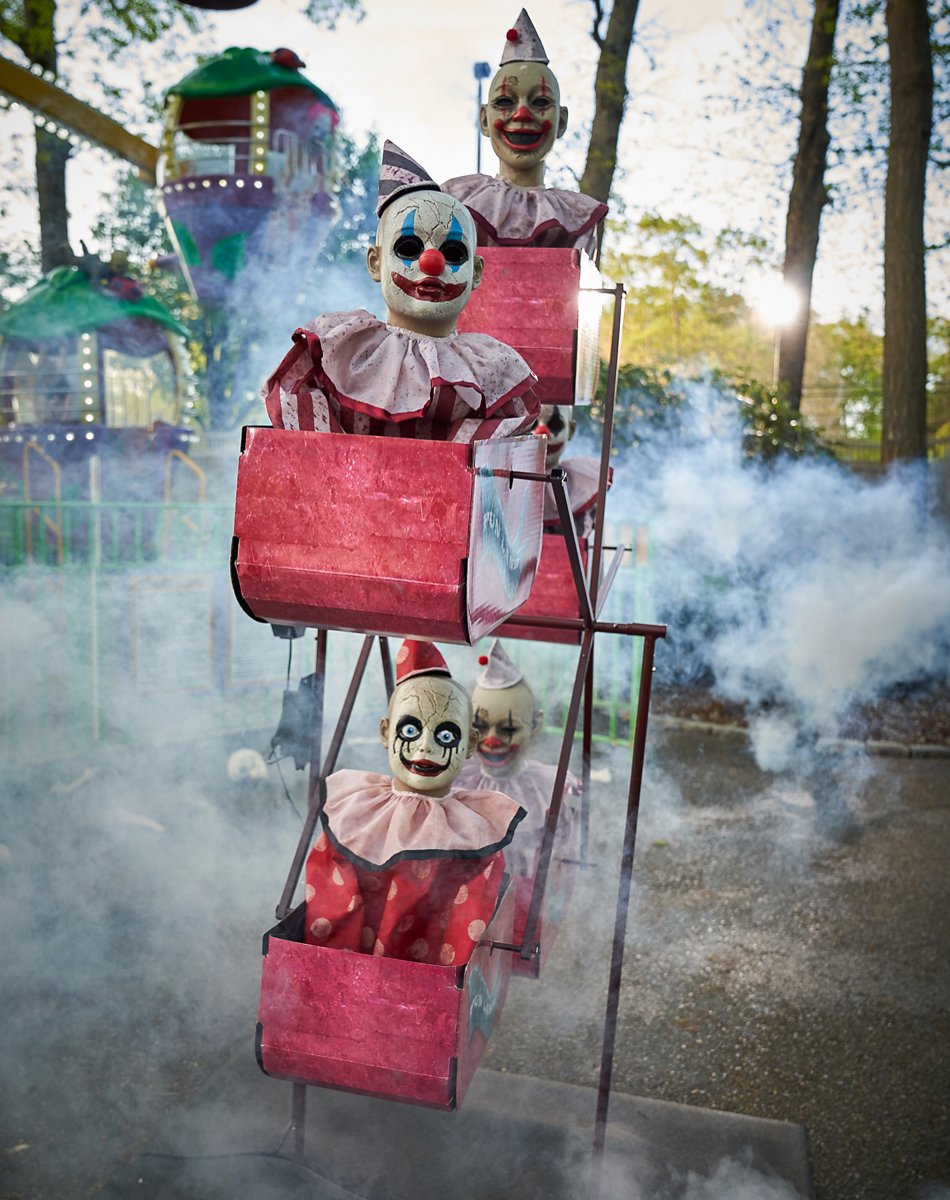 6 Ft Clown Ferris Wheel Animatronic – Deco…
Add a creepy clown vibe to your Halloween scene with this clown Ferris wheel! Around an… [More]
Sale: $349.99
We first saw the Clown Ferris wheel in January at HauntCon in New Orleans. It's manufactured by Seasonal Visions and the creative team at Morris Costumes.
At $349.99 the Clown Ferris wheel is a fair expensive prop. However, if you use our code 19SPIRITA7 you can get him for round $280 before shipping and handling charges. I am not a fan of the creepy doll props but I think this one is very well done. I do want to see it up close before I make a decision on whether to bring it home or not.
Spirit Halloween has been on fire recently rolling out exciting new props just about every single day. Be sure to check out our Animatronic Halloween Store to see what's new for 2019!
Please vote in the poll below and let us know what you think about the new Clown Ferris wheel animatronic from Spirit Halloween.

Please don't forget to like our Animatronic Hallowen Facebook page to get access to our news, reviews and discounts. We also have listed a few new props that aren't listed on Spirit Halloween's site yet.
Please keep checking back with us at the site! Spirit Halloween has several more props that will be dropping any day now. There are still a lot more cool things in the works that you will love!