Spirit Halloween just quietly rolled out a Halloween prop that has the greatest name in the history of Halloween props, Mr Toots! Come on, say it out loud and try not to smile. It's impossible. Check out this video of Mr Toots in action.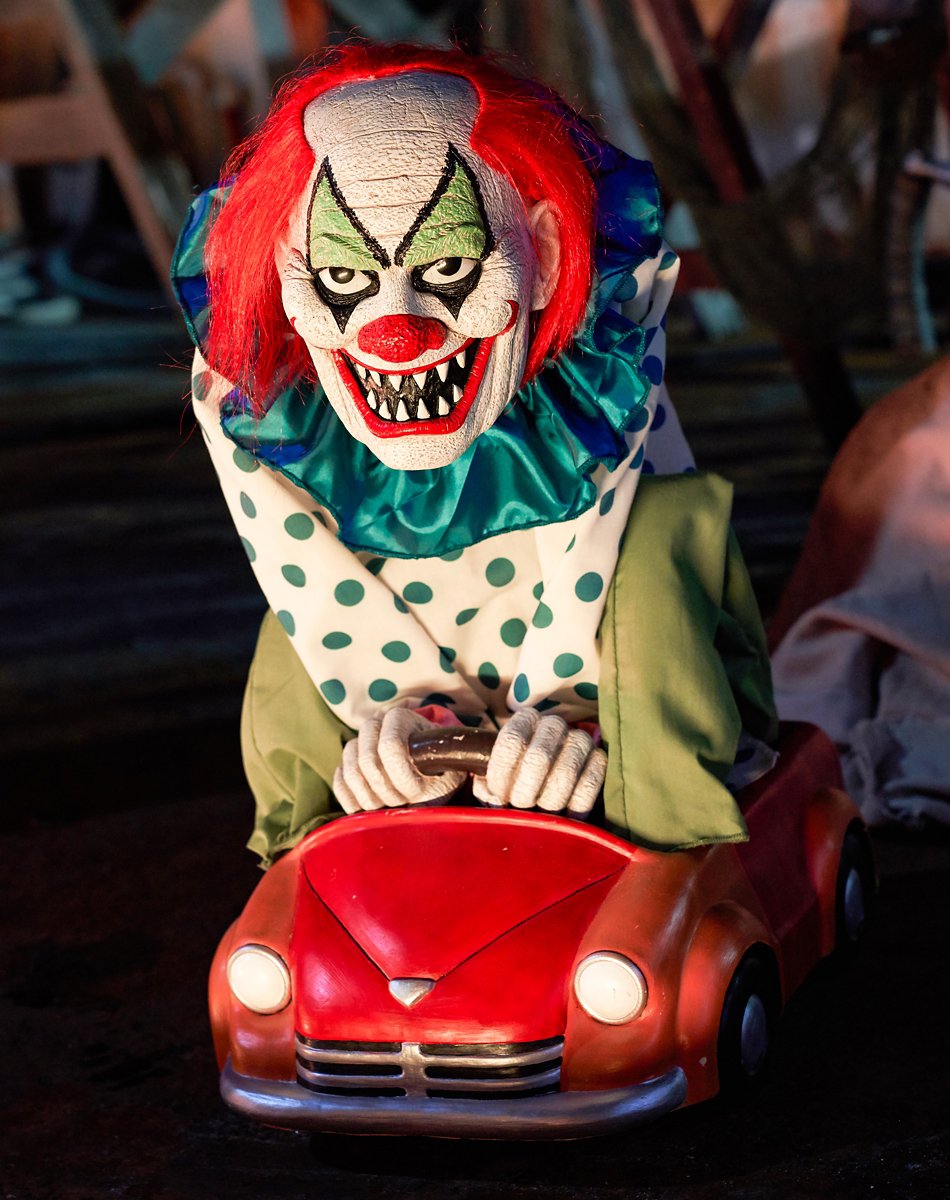 2 Ft Bump 'N Go Mr. Toots Animatronic – De…
Beep, beep! Chaos is coming! Ever since Mr. Toots retired from the circus, his favorite… [More]
Sale: $129.99
Mr Toots isn't very big. In fact he's only two feet tall. When activated he will drive around your kitchen or driveway until he hits something shouting the following phrases:
"Hey, you rotten little kids; out of my way! I've got some terrorizing to do! Who's going to be my first victim? Hmm?"
"You'd look pretty with some tire treads across ya!"
"I'm coming to get you!"
"Wanna play a game of chicken? Last one standing is the king of the big top!"
"If you don't like driving, then stay out of the room! Otherwise, I'll just have to 4-wheel drive right over ya! Hahaha!"
Priced at $129.99 Mr Toots won't break the bank. If you use our exclusive promo code 19SPIRITA7 you can bring Mr Toots home for around $105 before shipping and handling fees.
Mr Toots is also fairly child-friendly as long as you don't have any children that are deathly afraid of clowns. The prop runs on four AA batteries and weighs just over five pounds.
Spirit Halloween has been on quite a roll lately with all of the new and exciting props they drop just about every single day. Be sure to check out our Animatronic Halloween Store to see what's new for 2019!
Please vote in our poll below and let us know what you think about the new Mr Toots animated prop from Spirit Halloween.
Please don't forget to like our Animatronic Hallowen Facebook page to get access to our news, reviews and discounts. We also have listed a few new props that aren't listed on Spirit Halloween's site yet.
Please keep checking back with us at the site! Spirit Halloween has a few more cool things that will be dropping any day now. There are still a lot more cool things in the works that you will love!