Spirit Halloween has been dropping new and returning props over the past few weeks. I've heard of one or two possible returning props but I thought it would be fun to revisit some of my favorite props from recent years. One of my favorite all-time props is the Evil Scientist. He came out in 2014 and has been available off and on since then. The prop is still live in Spirit Halloween's website so there is always a chance he could be dusted off and brought back for 2019! Keep your fingers crossed.
If you don't remember the Evil Scientist here is a refresher.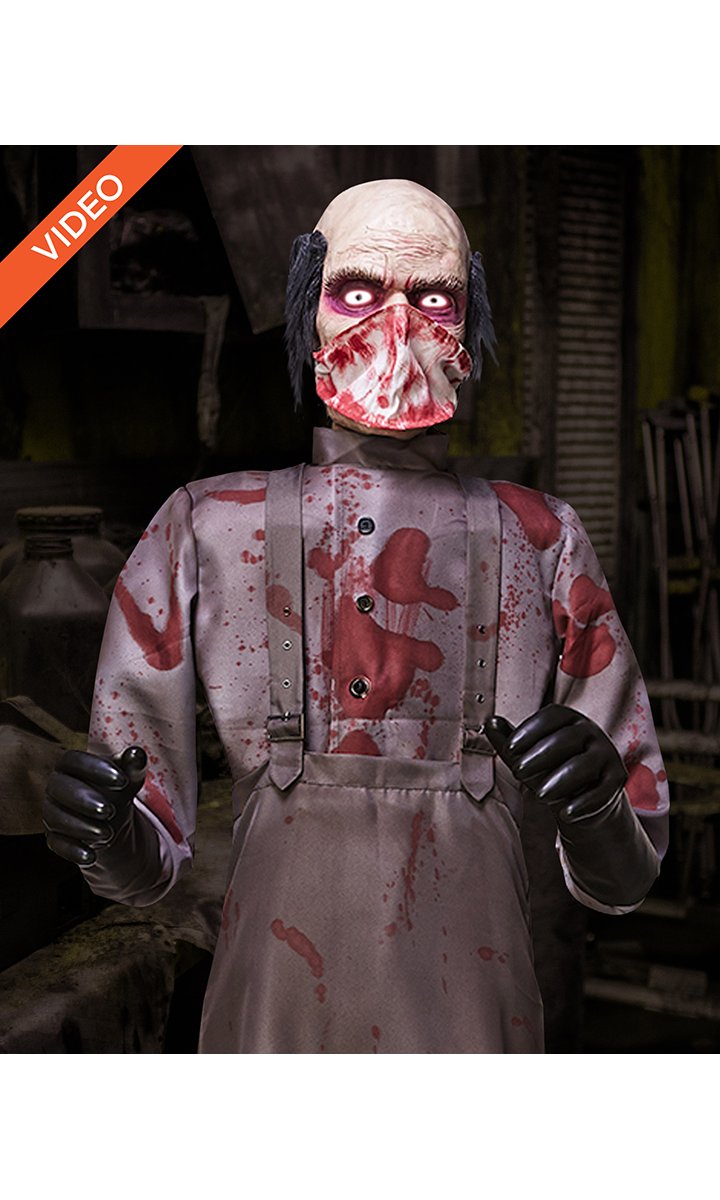 Evil Scientist by Spirit Halloween
When the Evil Scientist asks you to participate in an experiment, just say NO! Don;t be… [More]
Sale: $149.98
When activated the Evil Scientist has several different phrases he will say to scare your friends and family.
"Oh good! You're just in time for my experiment!Now lie down and give me your soul! Ha ha ha ha ha!"

"Don't worry about my mask. I'm not going to hold you up! I'm just going to hold you down. Ha ha ha ha ha!"

"And for this experiment I only need one thing, your lower jaw! Ha ha ha ha ha!"
I always loved this prop and think the bloody mask he wears is what makes it so terrifying. But then again the teeth under the mask are a little creepy too. The long black gloves are also a really nice touch. For $149 the Evil Scientist was well worth the money. I just hope Spirit Halloween brings him back one more time since I missed out on him a few years ago. C'mon Spirit Halloween… Take my money!