Did you hear that? That is the sound of Halloween inching ever so slightly closer. We are less than four months from October and Spirit Halloween is slowly starting to reveal their lineup for 2020. Yesterday we got confirmation that Crouchy, the animatronic clown will return after a successful rookie outing in 2019.
If you aren' familiar with Crouchy, check out the video. He is pretty awesome!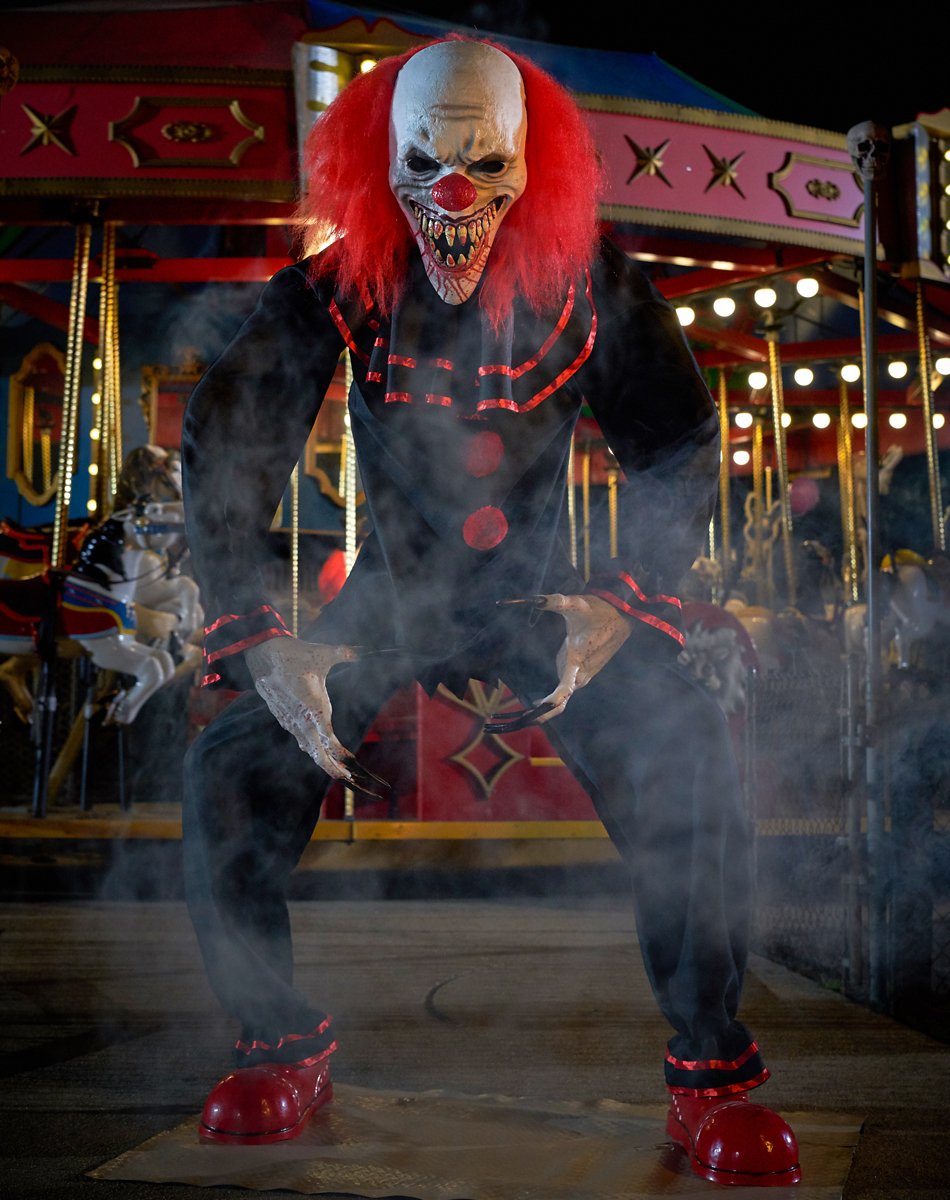 7 Ft Crouchy Animatronic – Decorations by …
There's no doubt that Crouchy has always been the scariest clown in the circus. H… [More]
Sale: $299.99
Crouchy was a new prop last year and he easily made my top five list for new props in 2019. Standing at roughly seven feet tall Crouchy is very large and extremely menacing. In fact, if you stick Crouchy on your front porch there is a pretty good chance you may not get any trick or treaters at all this year!
At $299.99 Crouchy is a tad pricey. However, he is very well done and worth every penny! If you know where to look you typically can find a 20% code or coupon to bring him down to a more manageable $250 or so before shipping costs.
For more info check out our write up from last year.
Please keep checking back. There is some pretty cool stuff coming down the pipe as well as Spirit Halloween's lineup which hasn't been fully released just yet!