Spirit Halloween is bringing back an old favorite for Halloween 2020! Earlier this week they announced that the Good Guys Chucky Doll will be returning this year. Chucky was a new prop in 2019 and due to the demand he was brought back for the 2020 lineup. In case you forgot, here is a look at the 30 inch tall Chucky prop.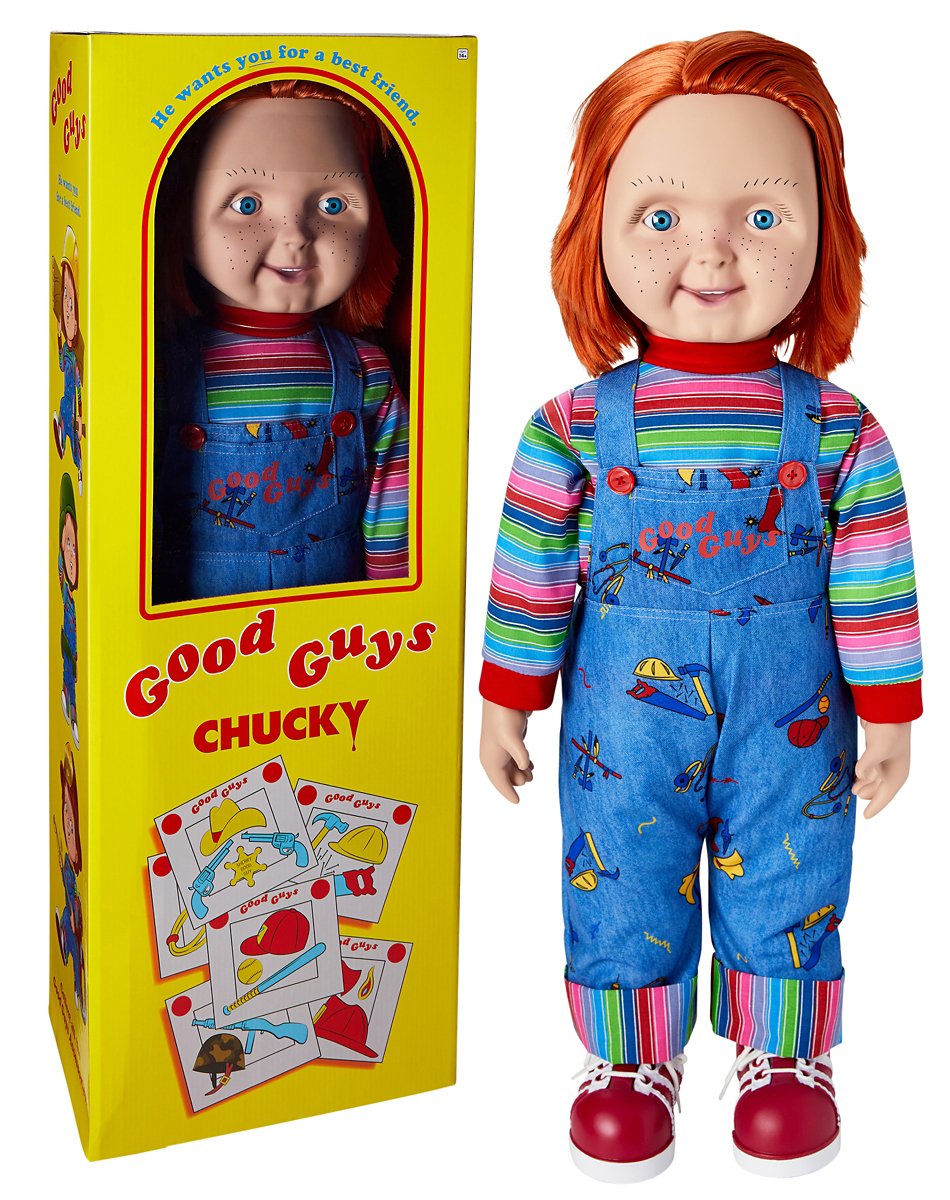 30 Inch Good Guys Chucky Doll – Child's Pl…
There;s nothing creepy about this doll, right? Right? Before he was possessed by the sp… [More]
Sale: $89.99
If you are on the fence about Chucky, I would advise that you get him. We saw last year that the most popular props sold out before mid-September and by October people were scrambling trying to find their favorite props.
Spirit Halloween will be releasing their new props starting in July. Until then it will be a slow drip of returning props to whet your appetite.
Keep checking back. Lots of cool stuff in store for Halloween 2020!