With a Child's Play reboot this summer Spirit Halloween is striking while the iron is hot and rolling out a new (old) Chucky doll from the sequel to the original Child's Play that came out in 1990. The reboot features a new version of Chucky but the new prop from Spirit Halloween is pretty old school.
The Chucky prop stands 30 inches tall and his arms move up and down like most dolls. Chucky's head also turn from side to side so he can always watch you, since you are after all, his best friend.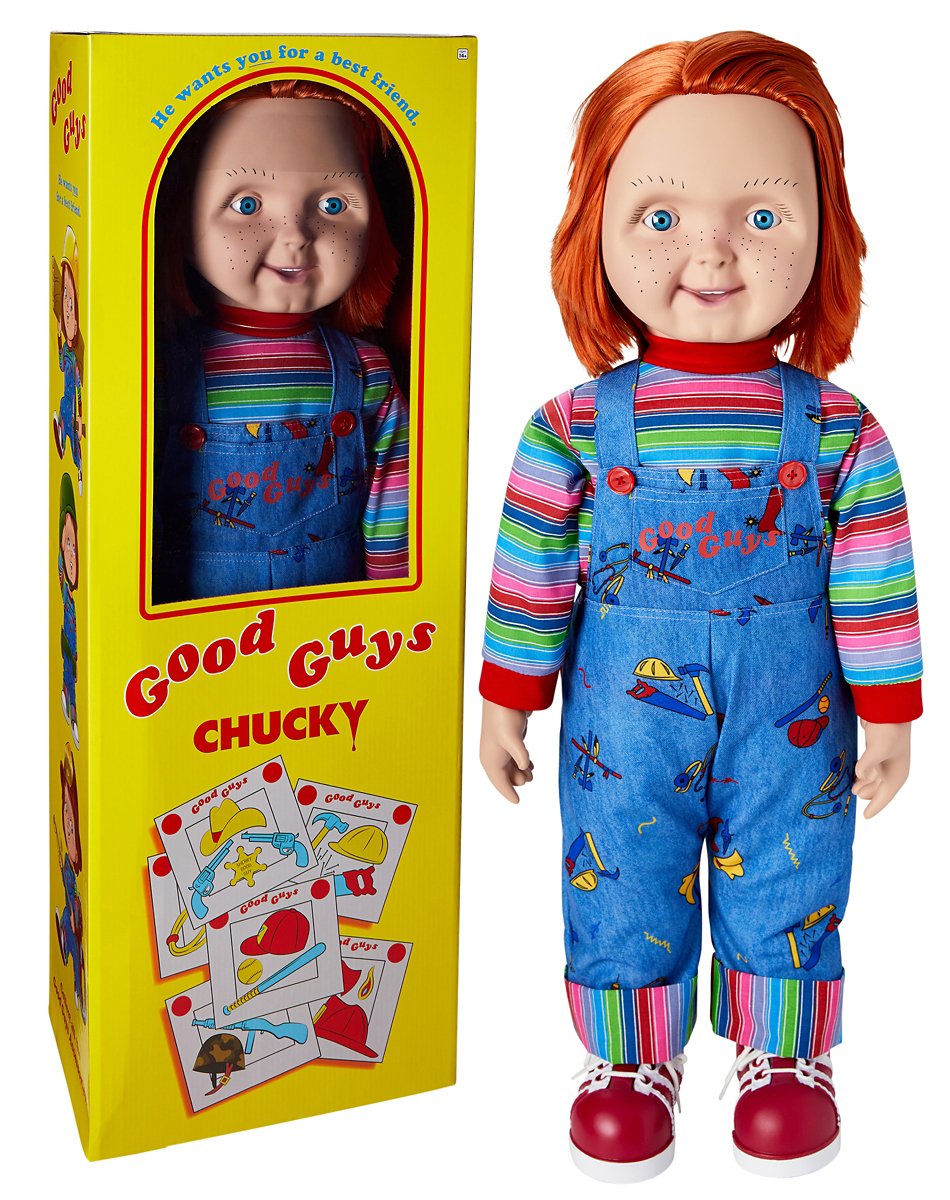 30 Inch Good Guys Chucky Doll – Child's Pl…
There;s nothing creepy about this doll, right? Right? Before he was possessed by the sp… [More]
Sale: $89.99
The Good Guys Chucky prop will run you $89 at Spirit Halloween. For a prop that doesn't talk or move on it's own it is a little pricey but the attention to detail is pretty impressive. You have to remember that the manufacturer has to pay a premium to use the license for the Child's Play star and that ultimately is absorbed into the retail cost of the prop. If you know where to look or get emails from Spirit Halloween you will be able to easily find a 20% off coupon that will bring the cost down to $70 or so before shipping. Unlike most new props from Spirit the Good Guys Chucky is not considered an oversized prop so shipping and handling will only run you around twenty bucks.
Keep checking back. I hear some really cool things are rolling out in a few weeks. Halloween will be here before you know it and you won't want to miss out.