Spirit Halloween is back at it again! Today they dropped a new animatronic prop on us and it's pretty cool. The prop is a zombie/Frankenstein's monster monster hybrid. According to Spirit Halloween's website Eddie was a lab technician who encountered a deadly fog. What you see is the result. Take a look at the video to see Eddie in action.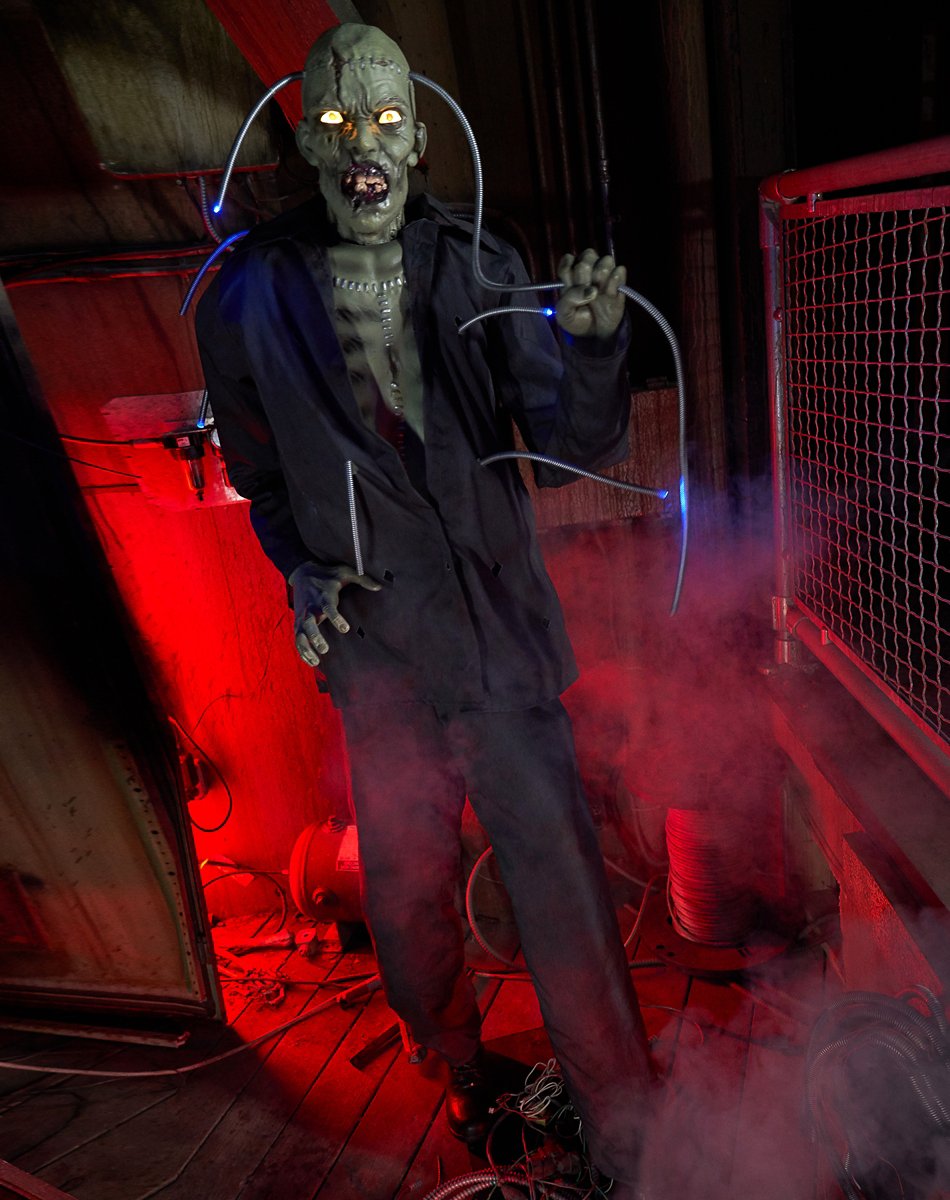 6 Ft Experimental Eddie Animatronic – Deco…
Eddie was a lab technician who worked long hours and extremely late nights to get the j… [More]
Sale: $199.99
Eddie a pretty neat prop. It's different yet slightly similar to other props we've seen in the past. I like the fact that he can be used as a zombie or a monster. You have the ability to choose how you want Eddie displayed and he can fit into different scenes that you create for you home haunt this October. I have a Frankenstein portion of my backyard I could put him in but I also could make him work with other zombies around him. All of the possibilities for my haunt make Eddie pretty unique.
The prop stands six feet tall and weighs 11 pounds. When triggered Eddie begins to moan in agony and make zombie-like sounds. He will run you $199.99 plus shipping if you want to add him to your collection. Luckily, we have an exclusive promo code that will knock 20% off the price (19SPIRITA7). Shipping will set you back around $40 since the prop is considered an oversized item. Eddie won't ship until-mid August but you will have him in plenty of time for Halloween.
Don't forget, if you like Eddie buy him sooner rather than later. I say it all the time but it's very true. Spirit Halloween typically runs out of the coolest props early in the season and there's nothing worse than missing out, especially when you had ample time to pick up something you really liked.
What do you think?
Be sure to vote on Experimental Eddie and let us know what you think about the prop.

Keep checking back because there are a lot more new items about to drop and you don't want to miss out on what is to come this Halloween.