UPDATE: Get 20% Off of 1 Item at SpiritHalloween.com until Sept 30 with our exclusive discount code 19SPIRITA7
Now that July 4th has come and gone it's time to start gearing up for Halloween. Spirit Halloween will likely be announcing the rest of their new props in the coming weeks and they wasted no time by rolling out a good one today, Twisty the Clown. As you may remember Twisty the Clown is from American Horror Story season seven. He pretty much stole the show everytime he was featured. We've seen masks over the years featuring Twisty but this is the first time that a prop has been made.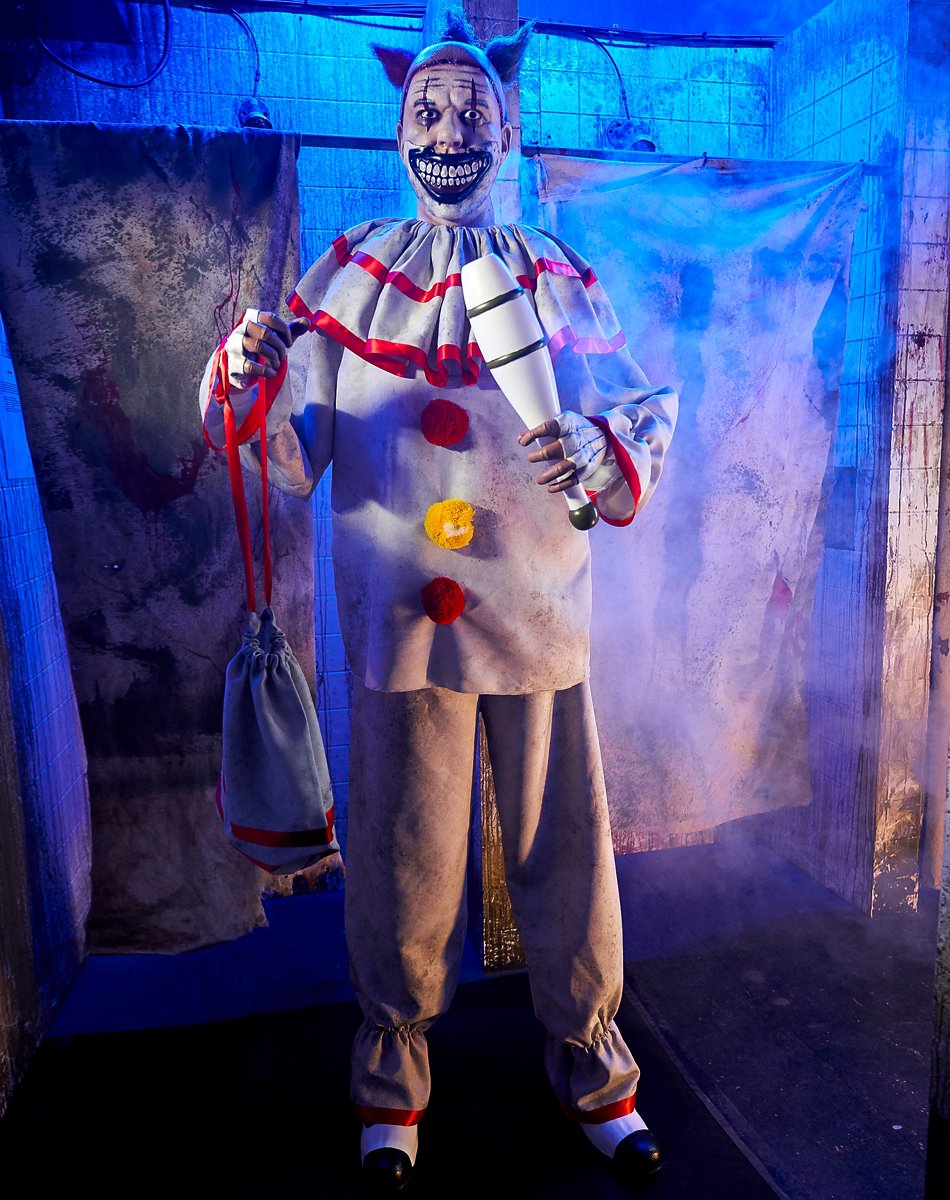 6.3 Ft Twisty the Clown Static Prop Decora…
Your favorite American Horror Story nightmare has come to life. This officially license… [More]
Sale: $199.99
Twisty isn't an animated prop but he still looks pretty cool. A prop doesn't have to be animatronic to be effective and I think this one has a ton of potential. A little lighting, the less the better can be pretty effective when featuring a prop like Twisty.
At 6'3 the Twisty prop is pretty tall and looks very much like John Carroll Lynch, the man who portrayed Twisty on American Horror Story. Like the real life Twisty the mouthpiece comes off revealing a gruesome injury. As you may remember, Twisty tried to blow his head off with a shotgun but didn't get the job done. Instead he blew his jaw off which is why he wears the mask.
The Twisty prop retails for $199.99. If you know where to look you can find a 20% off discount code at Spirit Halloween which will bring the prop down to around $160. Shipping will run you extra. And considering that Twisty is considered an oversized prop be prepared to spend approximately forty bucks for shipping.
I like Twisty but I'm also running out of room in my garage. I have to be a little more selective this year but I'm leaning towards adding Twisty to my collection. However, I am going to have to get a closer look when Spirit Halloween stores begin to open in a few weeks.
Be sure to check out our Animatronic Halloween Store to see what's new for 2019!
Let us know what you think about Twisty in our poll.
Also keep checking back. Even more new props will be announced in the coming days!