Last week we got to see many of the props that are in store for us over at Spirit Halloween for 2021. Well, today they announced that an old favorite from 2020 will return this year. Ladies and gentleman, I present to you- Nightcrawler.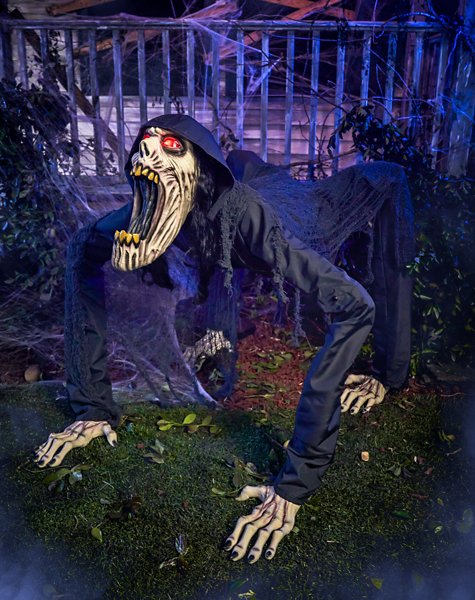 3.5 Ft Nightcrawler Animatronic – Decorati…
Tossed to the streets by deadbeat parents when just a teen, Nightcrawler learned how to… [More]
Sale: $199.99
Nightcrawler was one of the sleeper hits for Halloween 2020. In fact, I actually added the undead crawling prop to my collection last year and I was very pleased at how he looked and operated.
At $199.99 Nightcrawler won't break the bank and is on the more affordable side of Halloween props you will find this year.
Keep checking back. There are more cool things on the way!