Halloween without Pennywise is like Christmas without Santa Claus! Spirit Halloween rolled out their new Pennywise animatronic in 2019 and it did so well they brought it back last year. Well guess what? It's back again this year too!
In case you aren't familiar with Pennywise, please check out the video below.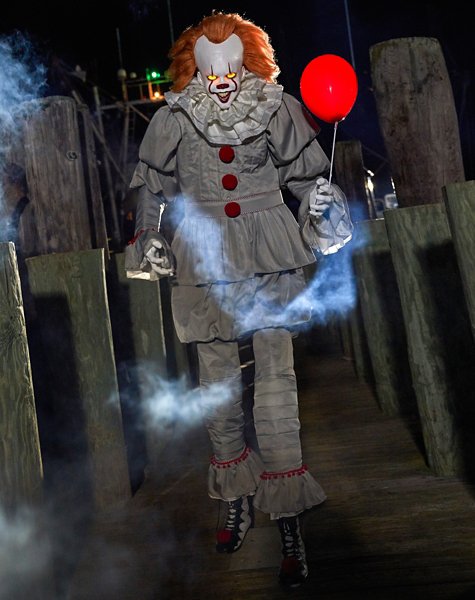 6.5 Ft LED Pennywise Animatronic Decoratio…
You'll float, too! Your favorite horror movie monster is about to bring your Halloween … [More]
Sale: $269.99
When activated Pennywise's eyes light up and his leg spring him up a foot ro two in the air. Just when you think he isn't creepy enough, the evil clown's mouth begins to move and he says the following phrases:
"Well, I'm Pennywise the Dancing Clown. I'll take him. I'll take all of you. And I'll feast on your flesh as I feed on your fear."
"This isn't real enough for you? I'm not real enough for you? It was real enough for Georgie."
"Where you going? If you lived here, you'd be home by now. Join the clowns. You'll float down here. We all float down here. Yes, we do."
And just a word to the (Penny)wise. This prop has sold out the past two years. I know that there isn't a new It movie this year but I imagine this prop will be extremely popular. If I had to bet, I'd say it will sell out again.
At $279.99 Pennywise isn't cheap, but he is also a must have prop!
Keep checking back. Lots go cool props are coming your way!