October is here and so are all the cool new Halloween props from Spirit Halloween. I thought a top ten list might be fun since there are so many new cool props to choose from on their website.
10. Reaper Ride
A reaper on a horse? Sign me up! It's hard to pass up a creepy reader riding on horseback to take your soul.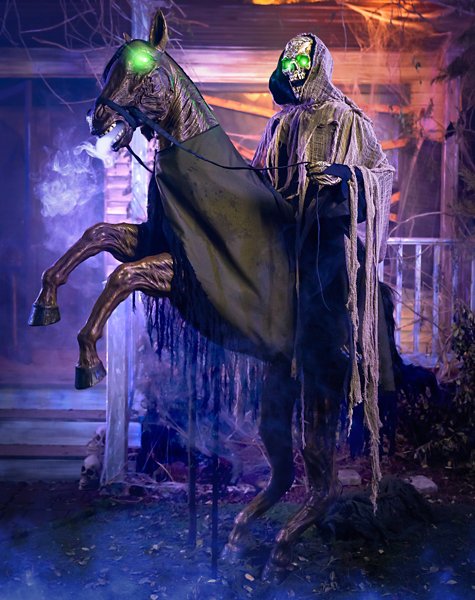 7 Ft. Reaper Ride Animatronic – Decoration…
Death waits for no one! Once midnight strikes the Reaper Rider is off and on their way … [More]
Sale: $549.99
9. Nightcrawler
When you look up eerie in the dictionary it has to have a picture of the Nightcrawler next to it. This guy is menacing and the guttural noises he makes are downright terrifying!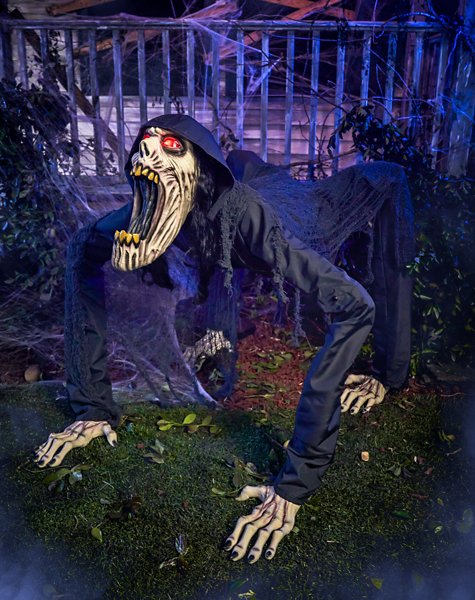 3.5 Ft Nightcrawler Animatronic – Decorati…
Tossed to the streets by deadbeat parents when just a teen, Nightcrawler learned how to… [More]
Sale: $199.99
8. Plague Doctor
Just in time for COVID-19 Spirit Halloween rolled out the Plague Doctor. While I'm not sure he can get rid of the virus, he can scare the bejeezus out of you!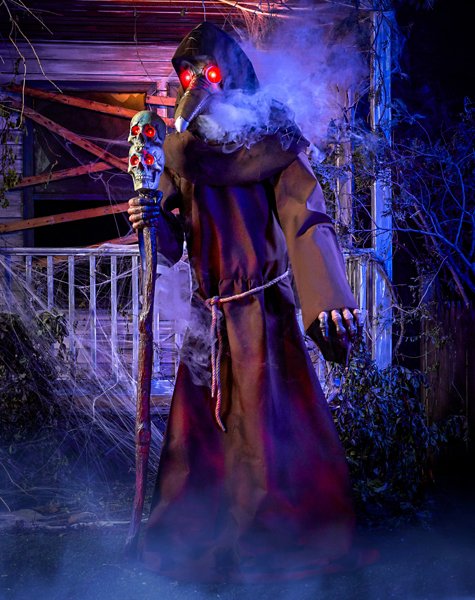 7.4 Ft The Plague Doctor Static Prop – Dec…
His ledger contains the names of thousands of poor souls lost to the wretched black dea… [More]
Sale: $229.99
7. Peek-A-Boo Clown
How can you have a top ten list without a clown on it? Clowns are en vogue right now and the Peek-A-Boo Clowns one of my favorites. It looks like he wants to play an innocent game of peek-a-boo but when he reveals his face, he is super scary!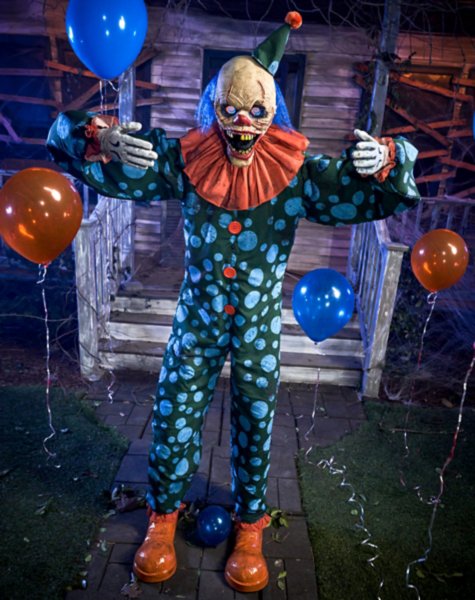 6 Ft Peek-A-Boo Clown Animatronic – Decora…
No one knows his real name or what circus brought him to town. Some stories say he got … [More]
Sale: $219.99
6. Mommy's Favorite
Little kid animatronics have always been super creepy to me. And Mommy's favorite brings the eerie factor up a few notches just in time for Halloween. And best of all, you can bring her home for under a hundred bucks!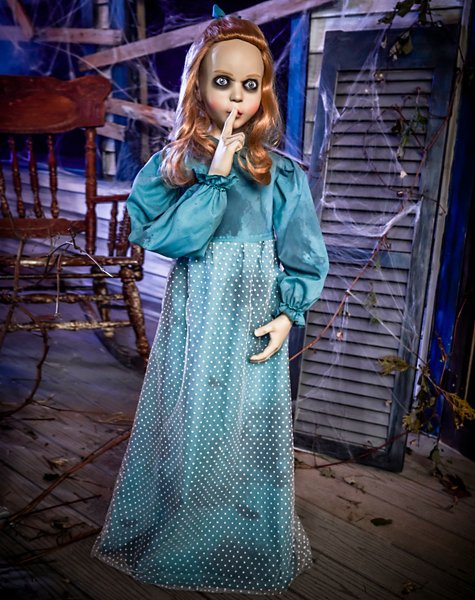 3.8 Ft Mommy's Favorite Animatronic – De…
Everything she does is for Mommy. She wears Mommy;s favorite dress, her ribbons are mom… [More]
Sale: $99.99
5. The Butcher
Now this is what I'm talking about. Spirit Halloween is turning creepy all the way to 11 with this butcher in a pig's mask. And when you hear him squeal, well, you might want to keep an extra pair of underwear handy…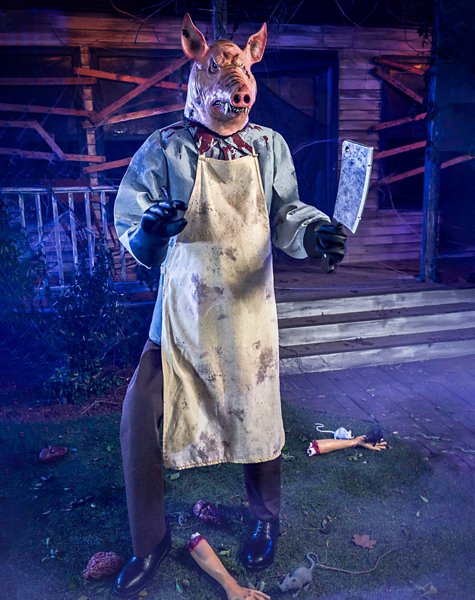 6.3 The Butcher Animatronic – Decorations …
It;s not easy being a butcher in the big city unless you cut corners by grinding your s… [More]
Sale: $199.99
4. Little Daisy and the Maestro
In a sea of zombies, clowns and reapers Spirit Halloween went in a whole different direction when they came up with Little Daisy and the Maestro. You can't put the animatronic in a category and I've never seen anything like it before. Originality gives this prop a huge boost to the top of the list.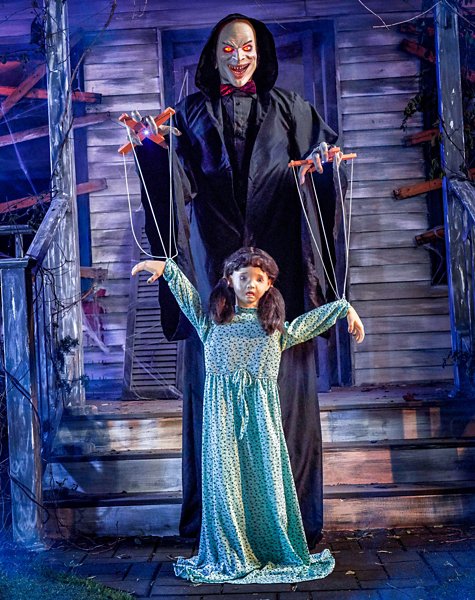 6.5 Ft Little Daisy and the Maestro Animat…
They toured the world and the Maestro got rich, but it was not enough. The crowds got b… [More]
Sale: $299.99
3. Clowning Around
If you know anything about modern day horror movies, you know all about Art the Clown in Terrifier. If you squint your eyes, Clowning Around looks a lot like Art. When you can make a great clown prop that is unique and doesn't look like all the others, you've done a good job!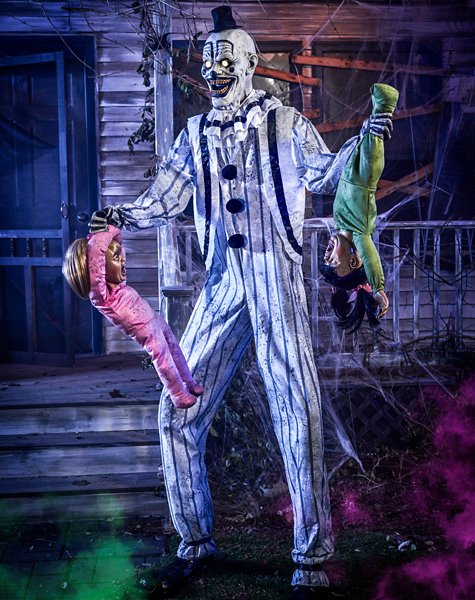 7 Ft Clowning Around Animatronic – Decorat…
No one thought calling the AAA Big Top Babysitting Service would end like this. Next ti… [More]
Sale: $299.99
2. Harvester of Souls
Remember what I said about originality? That gets you bonus points! Like Little Daisy and the Maestro the Harvester Souls hasn't been done before. I love how creative and creepy this unique prop is. And from what I've seen online, a lot of other people do to!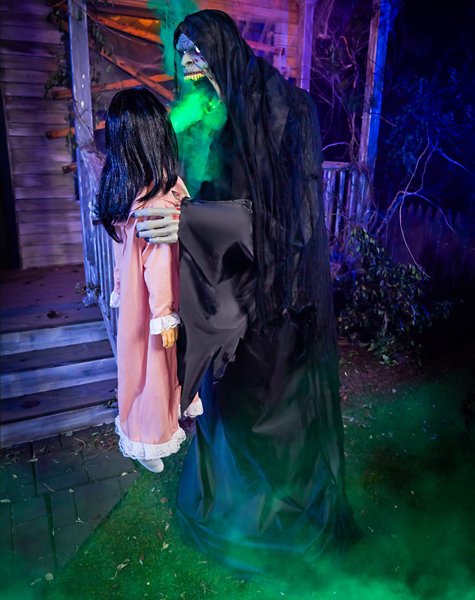 6.2 Ft Harvester of Souls Animatronic – De…
He climbed from the depths of hell to collect souls for his evil horde. The Harvester o… [More]
Sale: $299.99
1. Krampus
How ironic is it that the best new Halloween animatronic can be left out until Christmas? Spirit Halloween hit a grand slam with Krampus and it has rightfully become one of their most popular props this year.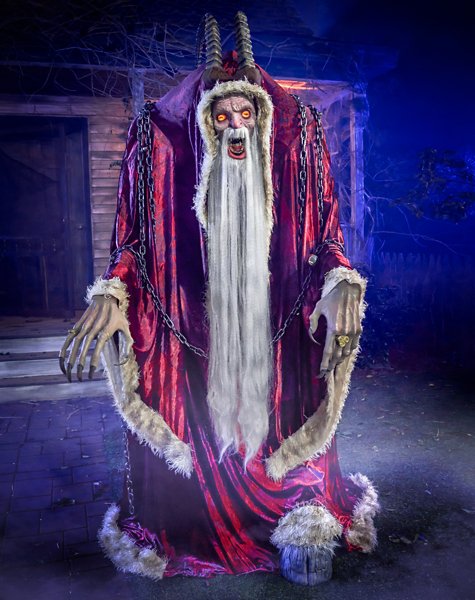 6.5 Ft Krampus Animatronic – Decorations b…
This half-goat, half-demon is here to keep an eye on the behavior of all who celebrate…. [More]
Sale: $349.99
Honorable Mention:
Wailing Phantom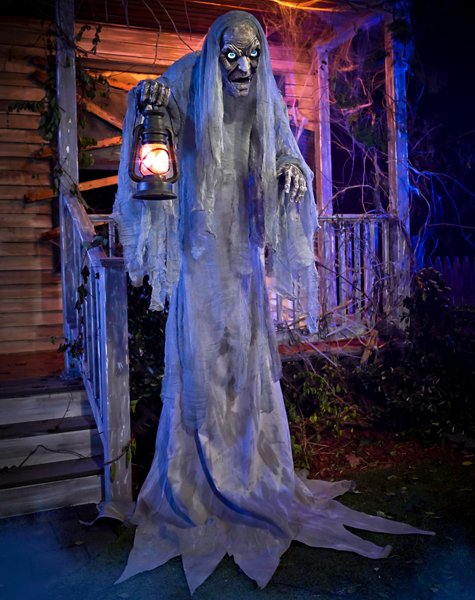 6.75 Ft Wailing Phantom Animatronic – Deco…
The Wailing Phantom was just your typical late night graveyard security up until his co… [More]
Sale: $349.99