Another day, another brand new Halloween prop from Spirit Halloween. Today they dropped their new zombie prop, Blood Brothers. As you can see it is a zombie with two heads. Check out the video and see the new animatronic for yourself.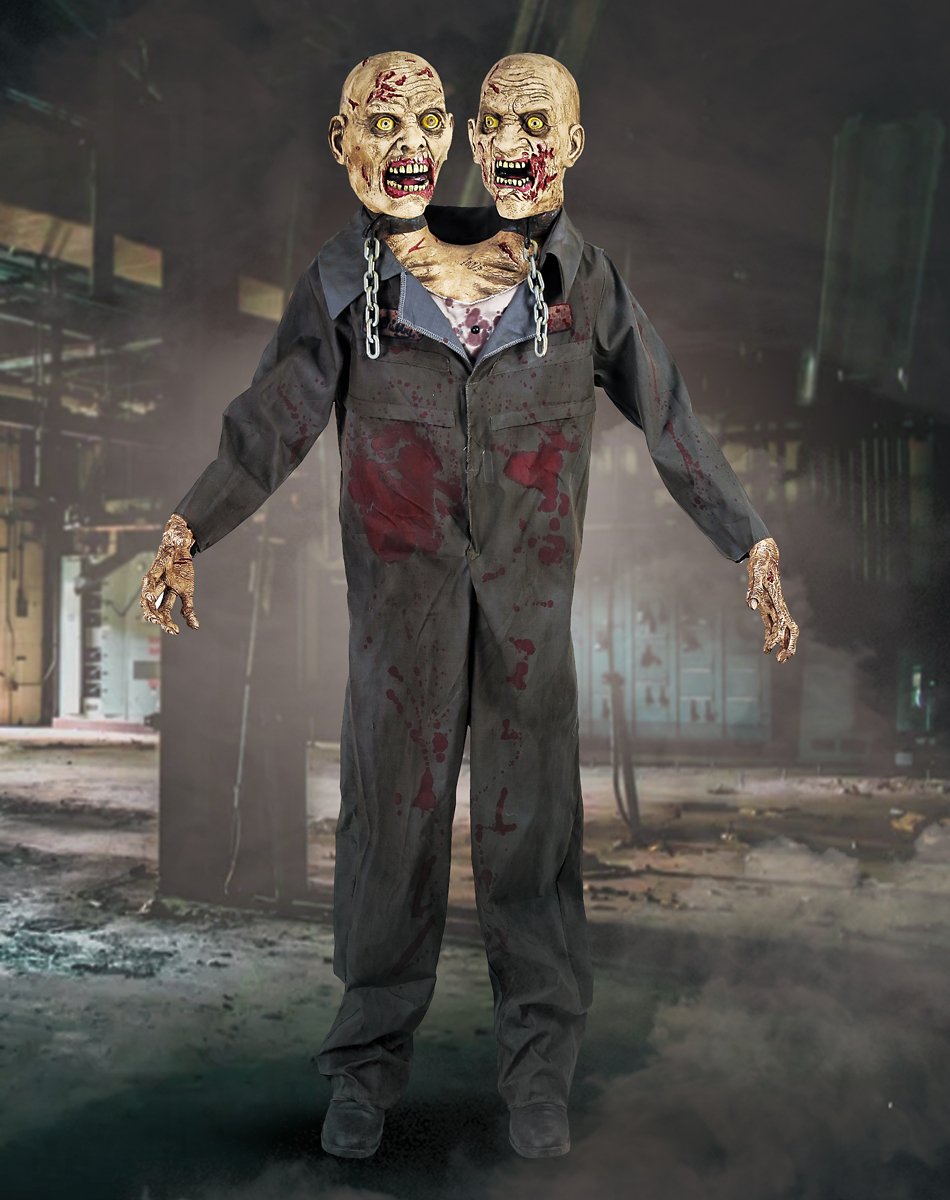 6 Ft Blood Brothers Animatronic – Decorati…
These twins were always different than the rest, so one day scientists decided to run s… [More]
Sale: $229.99
I'm not sure what to think about Blood Brothers. Full disclosure, I'm not a zombie prop fan. I have a few of them but I've never been a guy who incorporated zombies into his home haunt.
I do like the fact that both heads move and it looks different than most props you see from Spirit Halloween. I also really like the fact that both of the zombie's mouth move at different times. This really gives the prop a realistic touch that a lot of props don't have. I always hate it when props talk or make a noise but their mouth doesn't move.
At $229.99 Blood Brothers are pretty pricey. But then again, there are not many zombie props this year so if you really want a new zombie this year you will be glad to pay it. Also, if you use our promo code 19SPIRITA7 you can take 20% off and bring the cost down to around $190.
I want to see this prop up close before I make a decision. I think the prop is very well done but I want to get a closer look before pulling the trigger.
Spirit Halloween has been on a roll right now introducing new props every few days. Be sure to check out our Animatronic Halloween Store to see what's new for 2019!
Please vote in our poll below and let us know what you think about the new Rusty animatronic from Spirit Halloween.
Please don't forget to like our Animatronic Hallowen Facebook page to get access to our news, reviews and discounts. We also list a few new props that aren't listed on Spirit Halloween's site yet.
Please keep checking back with us at the site! Spirit Halloween has several more props that will be dropping any day now. Still a lot more cool things in the works that you will really enjoy!