AnimatronicHalloween has come across a picture of a leaked Spirit Halloween prop for their upcoming 2018 season. The prop will likely be officially unveiled by the Spirit Halloween Youtube account in the next few days.
The prop appears to be some kind of scarecrow boogeyman. It looks to be around 7 foot tall and has the same frame as Sweet Dreams, the creepy new clown they will be selling this year. It's not known exactly what he does until they roll out a video introducing the new animatronic. However, from the picture it does look like his eyes glow when he is activated.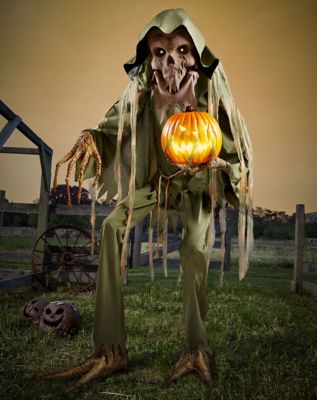 7.1 Ft Nightmare Harvester Animatronics  
From another world beyond the darkness of the trees emerges the Nightmare Harvester. Ba… [More]
Sale: $269.99
Stay tuned. Their will likely be more info this weekend. Spirit Halloween has been releasing teaser videos for new props on Friday then putting out a video to introduce the prop on Saturday.