Today Spirit Halloween announced that an old favorite will be joining their lineup for Halloween 2022. That's right, Nightcrawler will be back this year! If you aren't familiar with Nightcrawler, please check out the video below.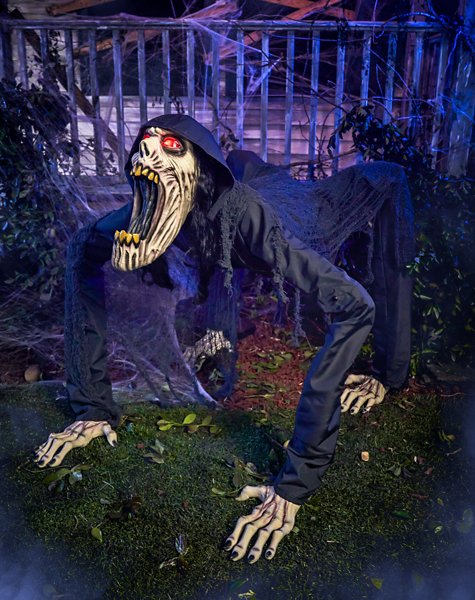 3.5 Ft Nightcrawler Animatronic – Decorati…
Tossed to the streets by deadbeat parents when just a teen, Nightcrawler learned how to… [More]
Sale: $199.99
Originally, Nightcrawler came out in 2020 and immediately became a favorite of Spirit Halloween fanatics across the country. Nightcrawler is a pretty creepy prop and isn't exactly one of the most kid-friendly animatronics on the market this year. But, with that being said, he is eerie and is something that will turn the heads of your friends and family at your home haunt this year.
Please keep checking back and be sure to subscribe to our YouTube page!